Vanguard Cleaning Systems
3 Traits of Quality Janitorial Services
Green contract services are increasing in popularity, due in large part to their ability to reduce business costs while improving office health and safety–but not all vendors are created equal.
Three Traits of a Quality Contract Cleaning Vendor
Green contract cleaning services are on the rise in the U.S., due in part to improved economic outlook combined with decreasing commercial office space vacancies.
According to the ISSA;
Green cleaning is arguably the No. 1 trend in our industry and is showing no signs of slowing down. Stated simply, green cleaning is truly a marketplace phenomenon that is being driven by customer demand and the overall trending of the broad marketplace for environmentally preferable products and services.

-Green Cleaning
However, as with all service-based industries, not all contract cleaning vendors are capable of delivering the same level of consistent service across multiple industries reliably, and at a competitive cost.
Typically, due to regulatory and compliance challenges, it is advised to seek out a vendor with years of local experience and a proven track record of success specific to your organization's industry.
During the contract cleaning provider assessment process, look for three modern, fundamental qualities that have defined success for local businesses similar to yours.
Flexibility
Flexibility is about more than scheduling around an organization's various needs; it demands focus be placed on hearing the customers voice and mapping an action plan that aligns with the client's goals and mission statement.
To achieve this, the provider will need to establish several criteria.
Scope of Work – A clear scope of work ensures efficiency and cost-effectiveness. A flexible scope allows for scalable business requirements (Example: Up or downsizing an office's personnel and tenant vacancy).
Scheduling – Flexible scheduling allows for shifting needs and requirements based on seasonal conditions (Example: Golf Courses and Schools), as well as after hours requirements (Example: Multi-Tenant Office Buildings).
Budgeting – Flexible budgeting compliments seasonal scheduling and scope of work requirements (Example: It is impractical to charge a school as much during summer or in off-months than it is during in-session months).
Staffing – Often, outsourced janitorial services are leveraged in conjunction with additional in-house staff, or a separate outsourced third party, with specific duties assigned to each contingent. Flexible staffing allows for the dynamic allocation of human and cleaning resources and specialized skills as needed (Example: Temporary coverage in the event key staff are absent).
Professionalism
Professionalism extends beyond appearance and bearing; it is the understanding that the contract cleaning provider is a representative of your organization, both at your office and away, and that their business should be conducted accordingly.
A professional vendor understands that communication is key to the success of any business endeavor, and will labor to ensure that multiple lines of communication are readily available with an established response time outlined in the scope of work.
Effective communication is an important life skill that enables us to better understand and connect with the people around us. It allows us to build respect and trust, resolve differences and foster environments where problem solving, caring, affection and creative ideas can thrive. Lack of effective communication inadvertently leads to conflict and frustration in both professional and personal relationships.
Culture of Empowerment
The most successful companies understand that their employees are their most valuable asset and that the better they treat them, the more likely the organization is to succeed.
According to Entrepreneur;
Successful companies realize that employees are their most important asset. Customers might be the reason the lights stay on, but those customers wouldn't exist without the hard work and dedication put forth by employees.

–Why It's Smart to Treat Your Employees Like Your Best Customers
We have taken a unique approach to fostering a culture of empowerment that has benefited our customers tremendously.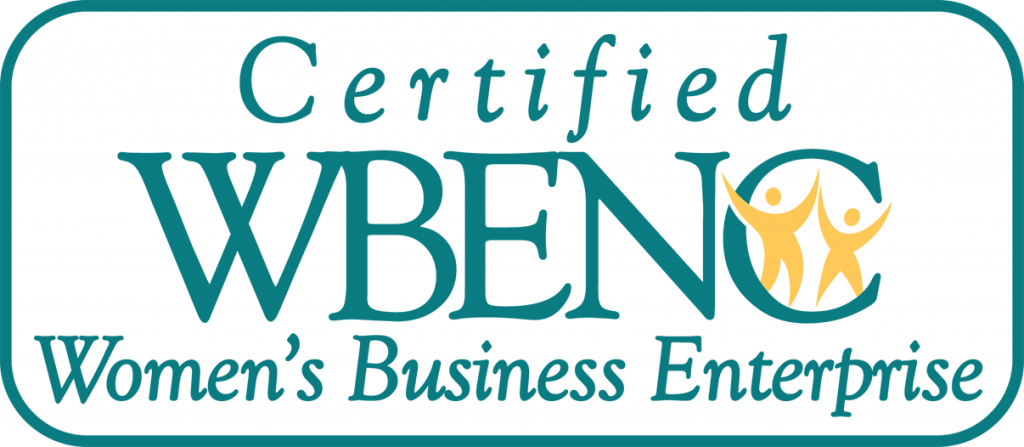 Woman-owned business – Certified WBENC member for 4 years and running.
Innovation – We have moved beyond basic janitorial services to full facilities maintenance management to provide our customers with a broad spectrum service that can be tailored to specific needs.
Trust – Trusting our employees and franchisees has instilled in them a sense of responsibility that has led to dramatic improvements in customer relationships and service level delivery.
Teaming – By teaming our employees and franchisees together, we are able to develop unique solutions to customer challenges that allude our competition, and set our customers apart from theirs.
Takeaway
Vanguard Cleaning Systems of Minnesota prides itself on the steps it has taken to empower its employees, franchisees, and customers, to ensure the highest levels of service on a consistent basis. We invite you to learn more about how we differentiate ourselves from other contract cleaning providers.